Halo: Master Chief Collection
Halo: Master Chief Collection was originally published and distributed on Xbox One back in 2015. 343 Industries and Splash Damage are working together to bring the title to PC and Windows 10, including Halo Reach and Halo 3: ODST's "Firefight" mode.
After the initial release of the title on Xbox One in 2015, Ruffian Games and Splash Damage were tasked with porting the title to Windows 10 for distribution through Steam and Windows Store. It's a pleasure to work amongst such a talented team, and to bring such an iconic title to PC (again).
Porting the title to PC also meant taking into consideration various features and controls that had not been initially considered when the title was released on Xbox One. This includes the ability to have an uncapped framerate given the varied system configurations on the PC platform, as well as having an input control scheme that felt "native" or "natural" to the PC platform for FPS games.
Team
Find below a picture of some of the team behind the project.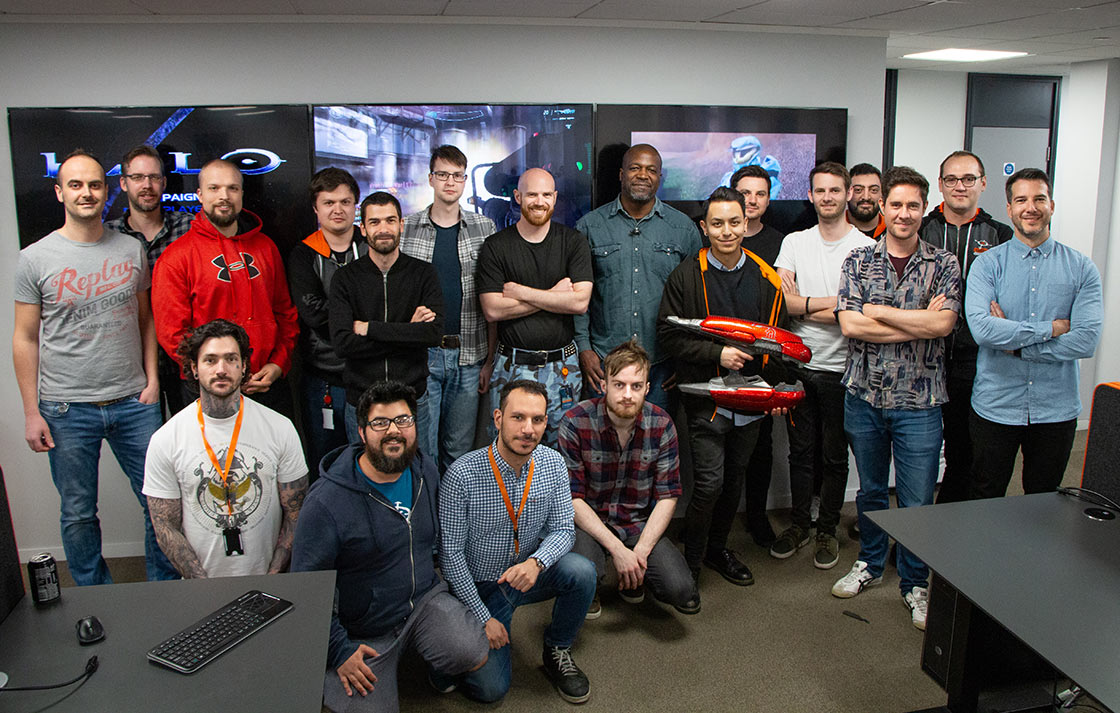 Links
Articles
Responsibilities
This title is still in development. More information will be shared closer to release.
Comments have been disabled.